變形立方雕塑珠
TransformCube
Building Beads –
for promoting your business

巨型雕塑或展品製作用的創新環保組合物料
Innovative environmental protection assembly materials for assembly large sculpture or for assembly exhibition display objects
像泥膠的積木型物料可砌任何形狀
Imagine building block material like modelling clay can assembly any forms.

Not like traditional building block, TransformCube sculpture beads

all

six sides are flat (basic form). That's mean final assembly can also all sides flat.

TransformCube Building Beads are next-gen building blocks like beads. They are patent pending multi-purpose building beads, they like cells of life or voxel in 3D computer graphic. It is invented to solve cube to cube connection problem of 3D array. They have 3 symmetry design & machine aesthetics basic beads  – Arch, Block and Cylinder (ABC). However, they can assembly complex structure with hinge and joint features. They can assembly toys, practical objects and may act as fidgeting device. Assembly them work like beads connection in 3D so they can assembly virtually everything & promote creativity.🙌🏻
US Patent Application Publication No. 2019/0168129-A1
美国专利申請公佈号 2019/0168129-A1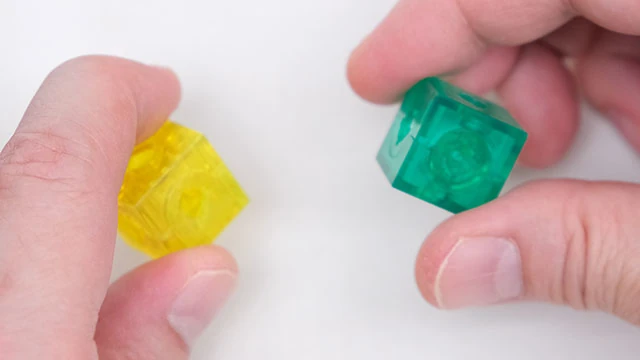 You may Imaginate they are assembly like video game

Minecraft

. Yes, our TransformCube building beads can build world like

Minecraft

but with more features, just get it and build your own in real world!!
The House in the island can refer to this minecraft video😁
~Thanks for reading😉~
~読んでくれてありがとう(・ω <)☆~
~謝謝閱讀😉~